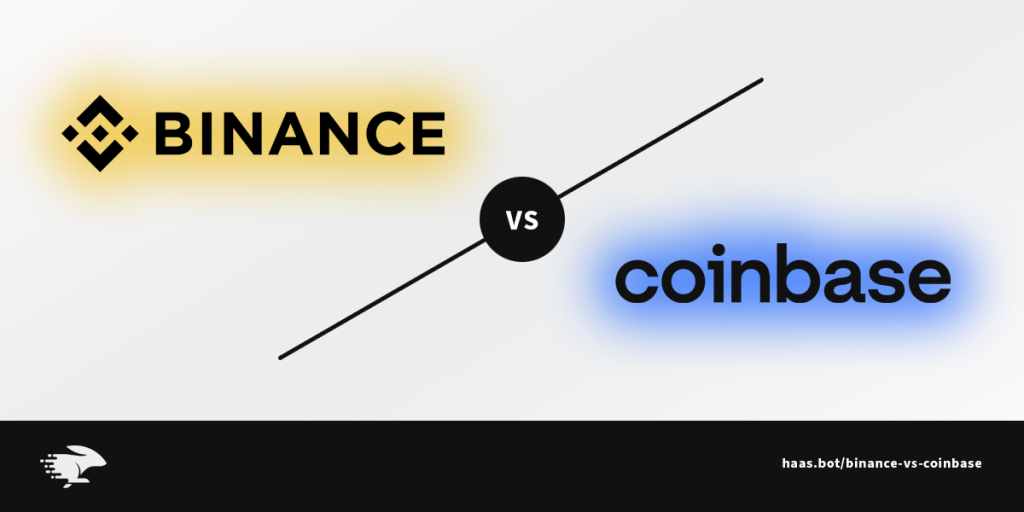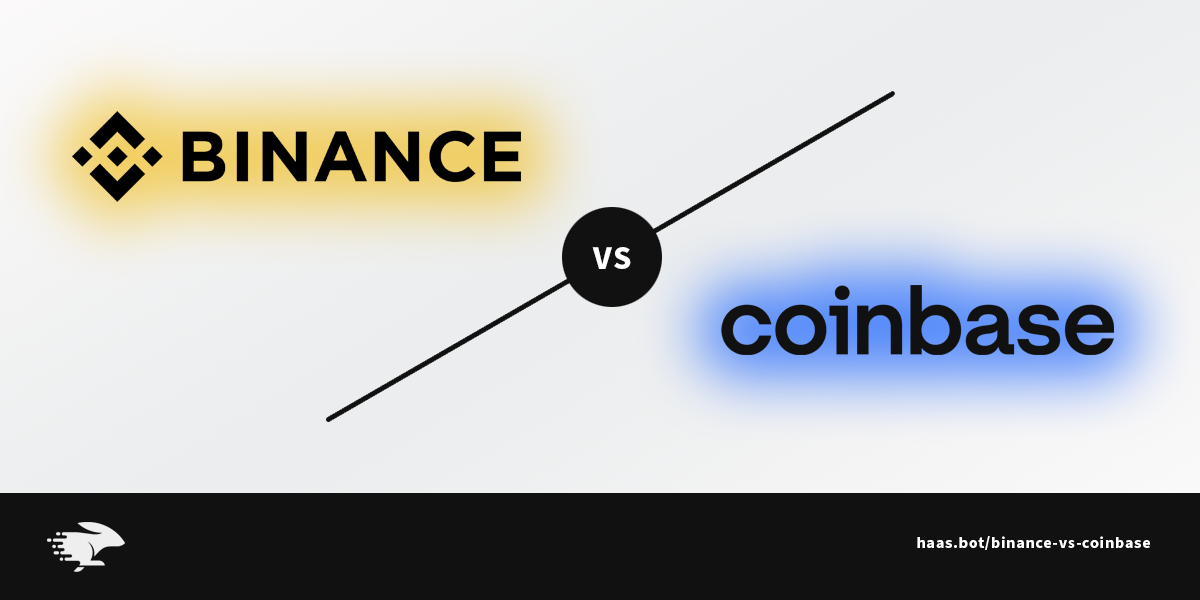 The growth and beginnings of the first cryptocurrency platforms were chaotic at best as they moved in different directions in an attempt to create superior cryptocurrency exchanges on which users were not only able to trade assets but sell and store them as well.
The problem, of course, is that they ended up with vastly different products. As a user, it feels like you aren't choosing between two types of cars, but rather, between a car and a boat.

Regardless, both Binance and Coinbase have already carved their space in the crypto world. If you happen to conduct business exclusively in Bitcoin, then both platforms are a good option. It all comes down to personal needs and preferences, as Coinbase allows the option to deploy funds via debit card, while Binance has more trading pairs to be matched with Bitcoin, and so on.
But, that's the short version. Let's dive into our comparison guide to look at all the other aspects of these two platforms that you need to consider so you can make a well-informed decision.
About the Exchanges
Binance
Binance is one of the leading crypto exchanges on the market. Residing in Malta and founded by Changpeng Zhao, the platform has more than 6 million registered users and their trading volumes exceed $4 billion on a daily basis.
The platform itself isn't accessible in the United States. If you happen to be residing in the US, you will need to conduct your deals through Binance's extension, Binance.us, instead. However, even the extension does not cover 100% of the territories across the US and for the time being remains unavailable in Texas, Idaho, Louisiana, New York, Connecticut, Hawaii, and Vermont.
Coinbase
Founded by Brian Armstrong and Fred Ehrsam in 2012 with headquarters in San Francisco, Coinbase provides an easy-to-use and user-friendly experience as its interface is modeled on PayPal. The platform has managed to rise in the ranks at a lightning pace counting over one million accounts within the first 48 months of its existence. With over $150 billion in trades and over 50 million users, Coinbase is the biggest crypto exchange in the crypto industry.
Veteran users might want to take a look at the platform's subsidiary Coinbase Pro, as it provides a more in-depth and detailed experience. Coinbase also provides a mobile app for both Android and iOS that functions as a crypto wallet.
Supported Cryptocurrencies
According to CoinMarketCap, Binance deals in nearly $30 billion per day, as it offers an excess of over 200 cryptocurrencies and 400 trading pairs. They support both crypto-to-crypto and fiat-to-crypto trading. You can conduct your trades in Litecoin (LTC), Monero (XMR), Bitcoin Cash (BCH), Ethereum (ETH), Zcash (ZEC), Ripple (XRP), EOS, and Cardano (ADA) among others.
The platform supports stablecoins and defi tokens as well and has its own token called Binance Coin (BNB) and a stablecoin pegged to the US dollar, BUSD.
Coinbase supports around 50 digital assets for trading, and provides instant purchases of ETH, LTC, BTC, and BCH. Should you require more variety and space to operate you should take a look at Coinbase Pro, Coinbase's advanced trading platform, as it supports a wider array of altcoins.
Trading Fees
Binance employs a starting fee of 0.1%, for makers and takers alike. Should you choose to deal in BNB, the platform's native token, you become eligible for a 50% discount and 0% transaction fees.
The platform has an affiliate program with an additional 25% discount and a 20% kickback discount. You could end up paying fees as low as 0.012% as a maker and 0.024% as a taker if your trading volume continues to go up. That's as low as it gets.
Binance also offers a credit card brokerage service which makes assets easy to buy and sell, be it at higher fees.
When it comes to transaction fees, with a starting provision of 0.5% per transaction, both Coinbase and Coinbase Pro are in the same ballpark. On deposits, Coinbase will charge 1.49% on bank transfer transactions over $200 and 2.99% on card purchases.
Once the transactions become bigger and reach north of $200, the fixed fee of $2.99 is added on top of the variable fee, which for immediate sums happens to be 1.49% if you choose bank transfer or 3.99% for credit cards and debit cards.
The deposits, withdrawals, and payment methods are region-based, as not all regions are subject to the same laws and regulations. You can choose to make a deposit via your bank account (ACH transfer), via wire transfers, PayPal, or debit cards.

The fixed fee for transactions up to $10.99 is $0.99 per transaction, everything from $11.00 up to $26.49 is subject to a $1.49 fee. Transactions between $26.50 and $51.99 employ a $1.99 fee and if you happen to deposit $52.00 and up to $78.05 then the transaction fee will cost you $2.99.
Security & Ease of Use
Binance takes security very seriously. The platform requires 2FA and ID verification. They also employ a safety vault, SAFU, where they keep 10% of all daily fees. As a result, they no longer use the phrase "Funds are safe", but "Funds are safu".
Coinbase also employs a 2FA process, KYC (Know-Your-Customer) checks, stores up to 98% of user funds in cold storage, and offers fund insurance. Customers have to provide and verify their address of residence, phone number, and provide an image of a government-issued ID in order to access the platform's features.
It's very hard not to go with Coinbase when it comes to ease of use, as their whole philosophy is based on new user navigation and integration. That being said, Binance is far from the most difficult platform on the block. After registering an account, users can choose between a Basic and an Advanced interface display, making those complex charts available only if you want to see them.
Customer Support
With crypto growing in popularity, it has become increasingly difficult for exchanges to offer high-quality customer support. Both Coinbase and Binance used to struggle with this in the past but they've improved a great deal since then.
Mobile Trading
For those on the move, Binance provides a free mobile app for both Android and iOS devices. As with the platform itself, US users will have to download the Binance.us app instead,
Coinbase also provides a mobile app for both Android and iOS that functions as a crypto wallet.
Conclusion
Both Binance and Coinbase are high in liquidity, traffic, and in regulation with the law.
Binance provides an excessive number of altcoins and ICO tokens at ridiculously low transaction fees. Security-wise, they employ a two-factor authentication process on withdrawals. Plus, their customer support is very responsive and the platform itself has no trouble with mobility.
On the other hand, Binance was subject to a serious hacker attack in 2019 and doesn't provide many fiat-to-crypto pairs to choose from.
This won't be a problem should you choose to go with Coinbase as you'll be hard-pressed to find a faster and more intuitive exchange. Coinbase supports both bank transfers (ACH) and debit cards and keeps most funds in cold storage. The platform has a strong support system in place via email, phone, and live chat.
However, their trading fees tend to be a bit on the higher side, plus their supported cryptocurrency repertoire is quite limited and the platform does not offer credit card support.