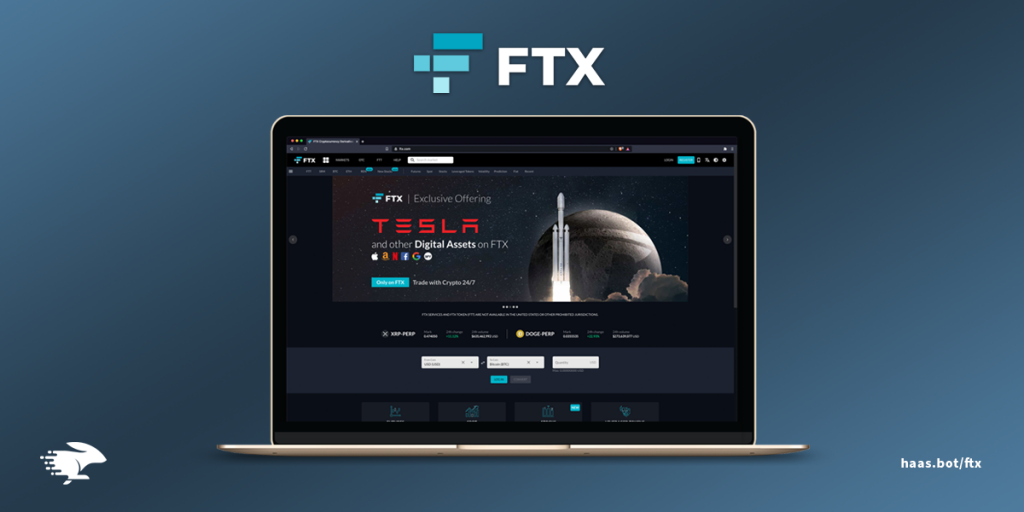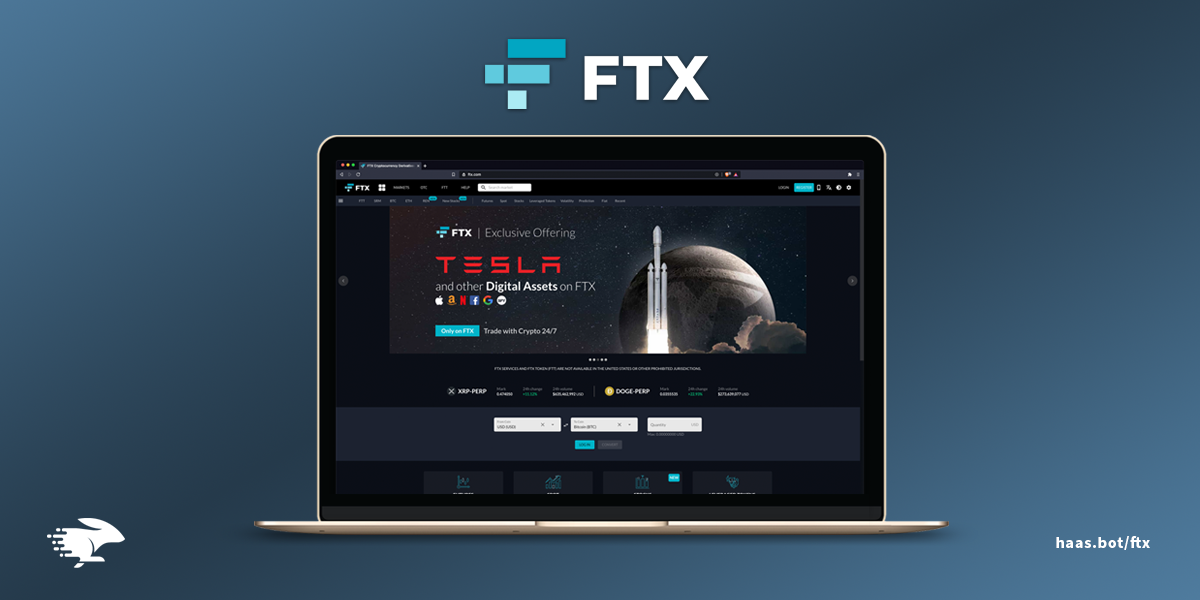 In this article, we'll introduce you to the main features of FTX margin trading. You'll be guided through the entire process of margin or leverage trading step by step, and presented with an unbiased observation of both the benefits and alleged risks related to it.
In general, margin trading is a method of borrowing funds from an exchange or other traders, allowing users to open a position of a higher value than the balance on their accounts. The trader selects leverage, i.e. the scale a position is increased by. For example, 50x (or 1:50) leverage will enhance a $100 Bitcoin position to a $50,000 Bitcoin position.
In other words, if a trader wants to open a $50,000 worth position with leverage of 50x, they are required to have an initial balance or margin of $100. As might be expected, the opportunity to make larger profits for your trades comes with a calculated interest rate towards your creditors.
FTX Margin Trading Step-by-Step Guide
Step 1 – How to Access Margin Trading on FTX
Provided your account has sufficient funds, go to "Settings" or the "Borrowing" page to turn Margin Trading and the Borrowing Toggle Buttons on. The process of borrowing assets will be automatically attempted once you've enabled both margin trading and borrowing.
If you haven't set up an account on FTX yet, follow these simple instructions. First, click on "Register" and enter your email and password.
After signing up, you'll be asked to activate Two-Factor Authorization. With FTX, you can use Authy, Google Authenticator, or SMS. A good thing about FTX, especially for beginners, is that KYC (Know-Your-Customer) verification is not required. However, without KYC, the withdrawal is limited to $1,000. With KYC Tier 1, the limit is $2,000 whereas by completing Tier 2, you can go for an unlimited amount.
Step 2- How to Borrow Funds
Once you activate margin trading, there are different ways to borrow funds. You can either visit the token page and click "Trade" for the token you've selected or go to your wallet and find the convert option. Instead of such tedious actions as submitting requests, receiving funds, transferring them, etc, FTX has simplified the entire process by implementing net balances.
To put it simply, when you open a margin position, you can expand the funds to cover the total price of your trade. Hence, when you offer $20 as collateral and buy $150 worth of Bitcoin, you'll be borrowing $130 and your position will be $50 in BTC and 130 USD.
On FTX, all margin is deployed in USD. Additionally, it can be funded by USDC, TUSD, PAX, BUSD, or HUSD.
Balances of the coins below count toward collateral too:
USD, non-USD fiat, BTC, USDT, ETH, BNB, PAXG, XAUT, BCH, LTC, LINK, UNI, TRYB, KNC, SRM, FTT, CUSDT, XRP, SOL, BVOL, IBVOL, and TRX.
FTX supports over 45 different tokens for margin trading, providing a simple way for traders to use leverage. They operate with a wide range of digital assets including the most popular ones like BTC, ETH, BNB, XRP, LINK, and XRP.
Step 3 – The Maintenance Margin and Liquidation
FTX allows up to 101x leverage, although each account is eligible for a different leverage ratio based on its position size. The default ratio is set at 10x as a security measure. Users can increase their position only if the Margin Fraction doesn't fall behind the Initial Margin Fraction. Small positions can be initialized only up to 20x leverage as they're required to keep their Margin Fraction above 5%. Accordingly, the Initial Margin Fraction increases together with the position size.
FTX doesn't have a fixed liquidation price. The price depends on several factors including the performance of the contracts where the account holds a position, the trading volume, and the collateral currency.
Liquidation is initiated when the margin fraction is less than its maintenance margin. At this point, users aren't allowed to send any orders from their accounts. For example, if the maintenance margin fraction is 3%, the liquidation process will start once it reaches 33x leverage.
If the margin is reduced below the auto-close margin fraction, the account is heading closer to bankruptcy. Consequently, if the auto-close margin gets 2%, the auto-closing process will be activated, meaning that all its positions will be canceled at a liquidation price.
Step 4 – How to Trade on Margin
With FTX, you don't have to worry about switching from spot trading to margin trading. Furthermore, you don't have to manage collaterals as opposed to margin positions and tokens. As long as your account has sufficient collateral to sustain the loan, you can keep doing your cryptocurrency trading as usual.
Remember, if you place an offer to sell 1BTC/UST spot and you don't possess any BTC on your account, borrowing and interest requests will be sent by default. The fact that the order hasn't been filled yet wouldn't change the course of the action.
Step 5 – How to Move Funds Back
When it comes to moving your funds back, margin trading on FTX doesn't differ from regular cryptocurrency trading in any way, nor does it require any further steps. You can withdraw assets simply by clicking on "Withdraw".
The Advantages and Risks of Margin Trading
The main advantage of margin trading is that it allows traders to use their experience in order to amplify profits when the market moves in the same direction with their predictions.
What's more important, the profit can be magnified from a remarkably low initial investment. Margin trading is also valuable for traders as they can open multiple positions, which helps them diversify their portfolios. Since it enables users to open positions easily, they can avoid shifting assets to their accounts.
However, the expertise you've developed as a crypto trader can't protect you from the potential risk of margin trading. The cryptocurrency market is highly volatile, followed by fluctuating patterns and little correlation to long-term market predictions. It can easily be turned against you, resulting in a disastrous financial outcome. For example, if you don't place your stop-losses carefully i.e you place them too far from your purchase prices, you'll expose yourself to more significant losses than the trade is worth. Therefore, risk management strategies are of the utmost importance when dealing with leverage, regardless of how alluring it may seem. Still, if you're a reasonable and careful cryptocurrency trader, margin trading is definitely worth your time.
Conclusion
Margin trading tends to be a valuable opportunity for a trader if done wisely, with all potential risks observed. However, it requires both patience and a sharp mind. So, we recommend that you learn all about its benefits and potential risks.
With FTX's excellent features, you'll be all set to experience the best of margin trading. However, please take into consideration the high levels of risk and complexity of leverage trading before undertaking any initiative.