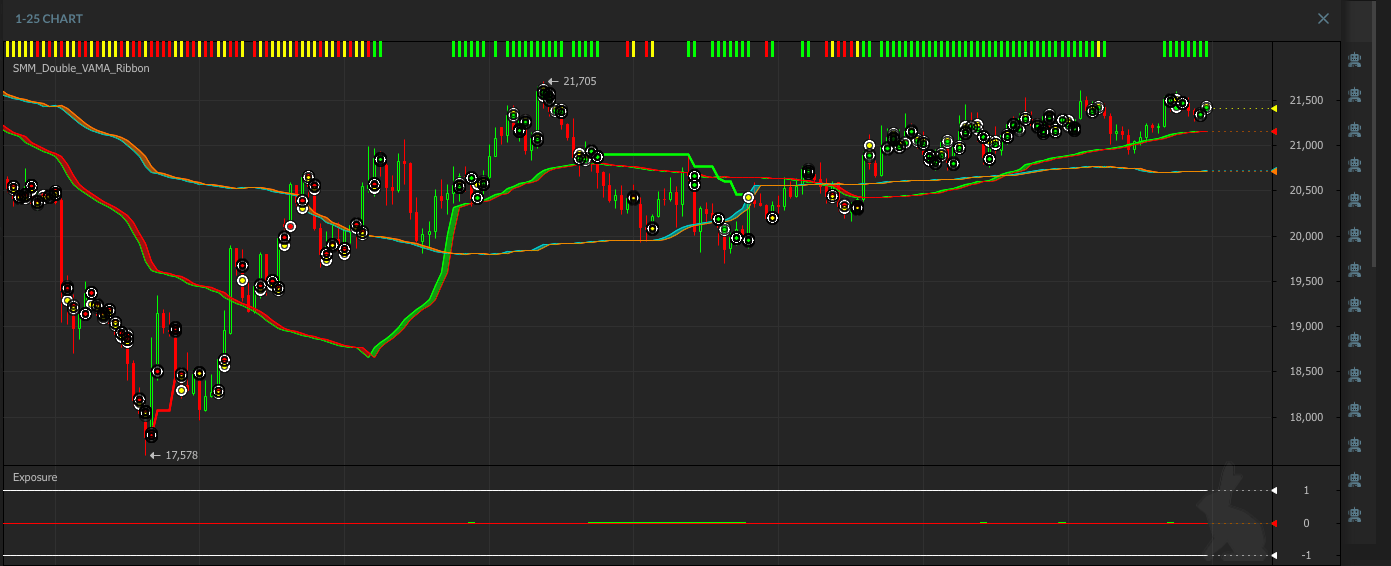 While the Hull Ribbon is great, and 2 Ribbons are better, at the end of the day it's still a moving average with no consideration for Volume. Here is a Double Ribbon Indicator using Volume Adjusted Moving Averages (VAMA) that returns a continuous signal when both ribbons agree. May it serve you well!

Requires Pshai's VAMA Command:
https://www.haasscripts.com/t/pshaicmd-volume-adjusted-moving-average-vama/
HaasOnline Black Friday Sale Promotion Type: Sale Expires: December 7, 2023 24:00 UTC

For a limited-time get up to 50% off monthly and 30% off annual plans.