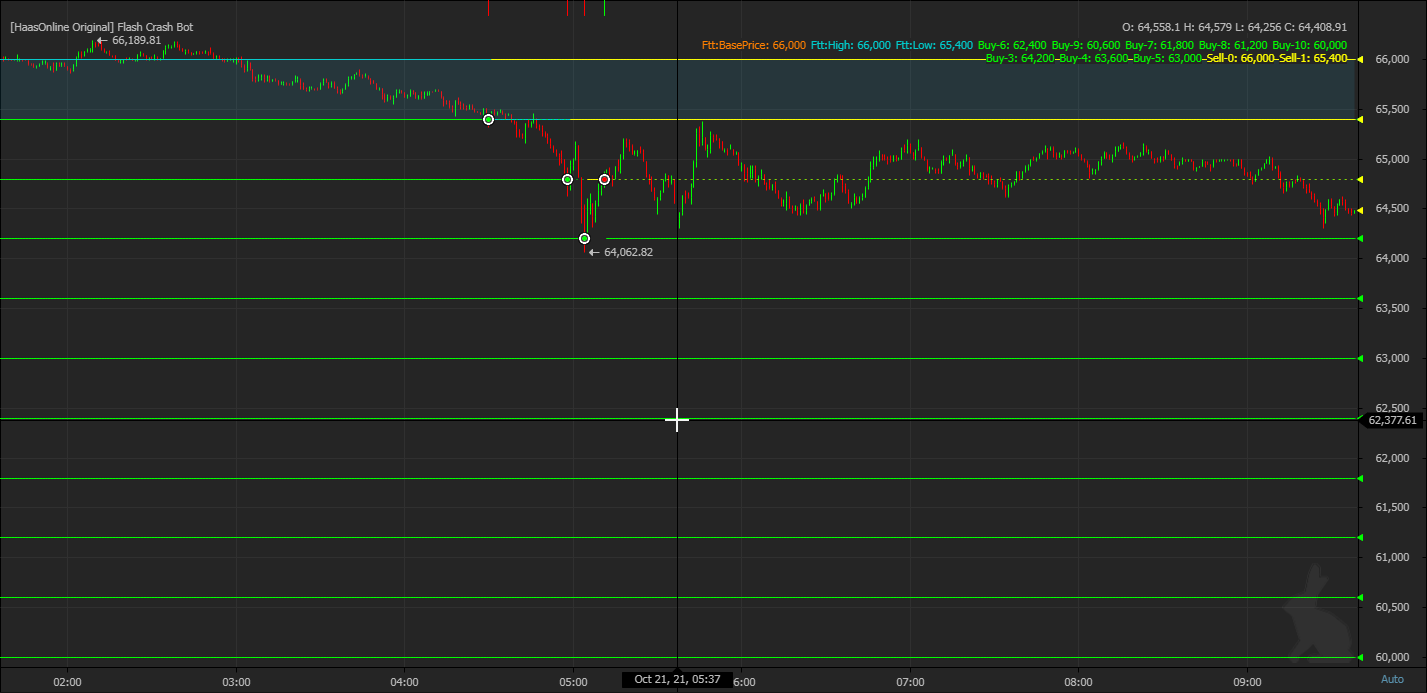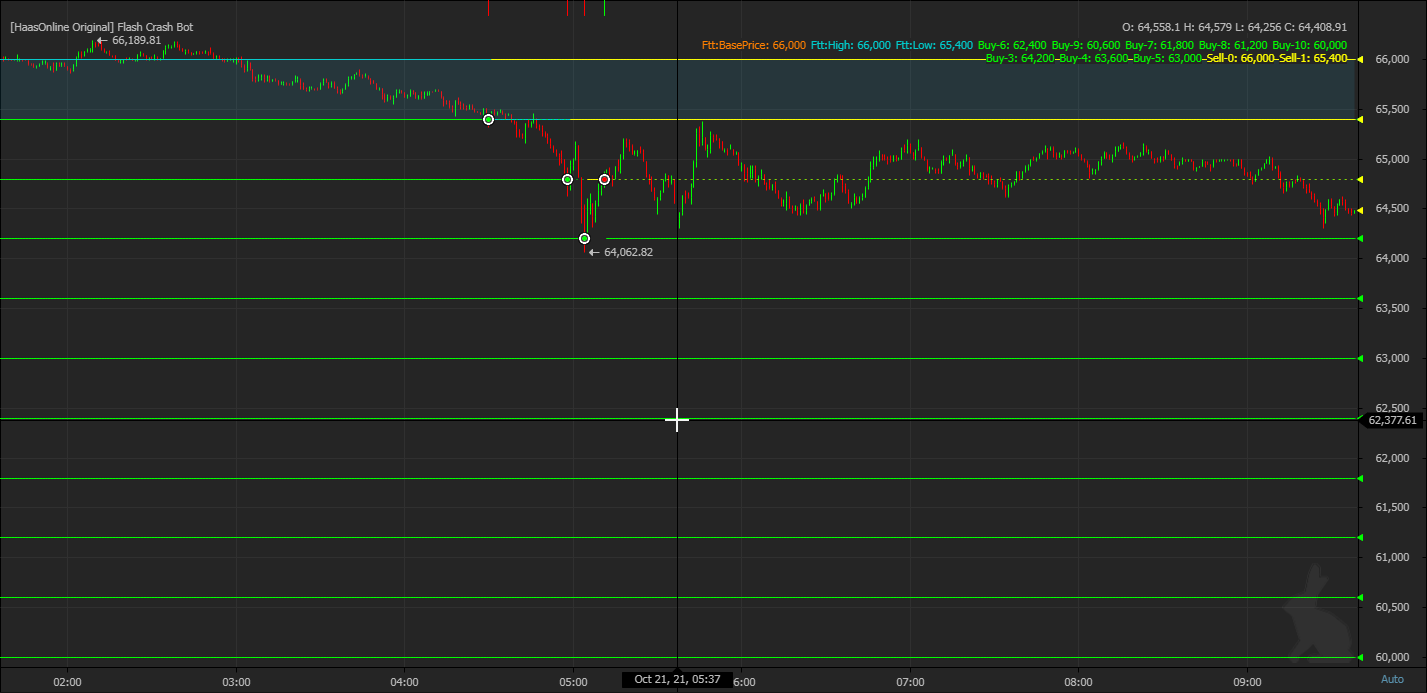 The FlashCrashBot recreated in HaasScript is here!

Ugh.. Almost 1900 lines of code! It was a challenge to create this bot, I can tell you that… This bot differs from the original Custom Bot version, as it contains a bit more safeties, a StartControl and "Keep Following" setting for Follow-The-Trend feature! 😉 But, it is missing buttons and features to add and remove buy and sell orders. 🙁

Spread Type, Spread, Total Buy Amount and Total Sell Amount values are not allowed to be changed once the bot has started running! Please setup your bot properly before starting it.

The "Keep Following" feature in FTT will continue following the trend when the counter-buy or -sell orders are all filled and bot is back to its original grid. This is especially useful in prolonged trends then you just want to stay with the price!

The "Start Control" feature allows you to setup and start your bot without laying down any orders until the price has breached above or below the set Trigger Price. This helps you plan ahead!

When trading both sides simultaneously, you cannot use ANY safeties for "When Trigger Above Buys" (trigger above buy-grid) and "When Trigger Below Sells" (trigger below sell-grid). Also the "Buy/Sell and Move" safety types are not allowed for outside the grids when trading both sides simultaneously.

IN CASE you spot ANY issues with the bot, please contact me in Discord or drop a comment below. ALSO NOTE that the script does not work in v3; it was designed for and created with v4.
HaasOnline Black Friday Sale Promotion Type: Sale Expires: December 7, 2023 24:00 UTC

For a limited-time get up to 50% off monthly and 30% off annual plans.