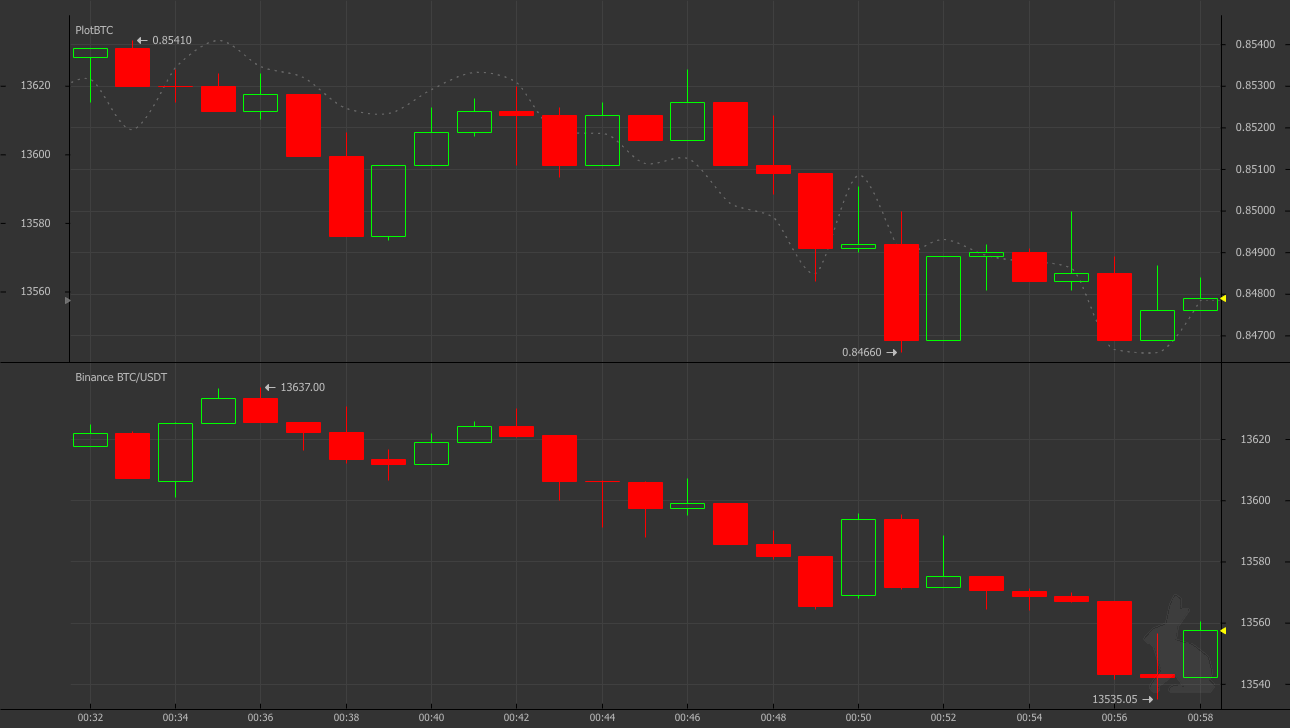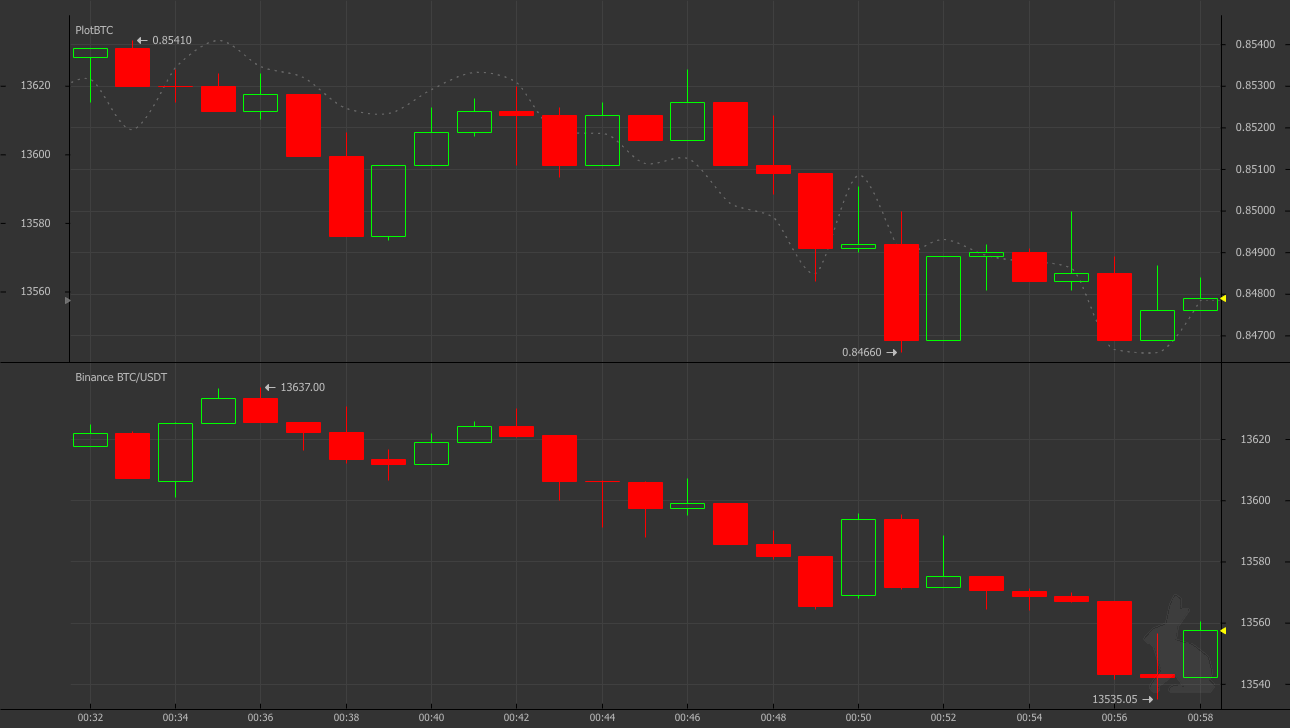 Plots a reference price dark grey [dotted]. behind main market or 50:50 horizontal price charts. (50:50 split is now false by default)
[Default= BINANCE_BTC_USDT]
I find it useful to see BTC fast timeframes chart to anticipate price movements (within a trend)

Price action can lag a bit ..Which is what you can use to remove or place your buys depends..a kind of reactionary vs anticipatory arbitrage scalp, good for markets where a small move 1-2 rows is nice. in alts that act on this change in value.
When: swapping qoute etc or just the regular way, never bad to have..
HaasOnline Black Friday Sale Promotion Type: Sale Expires: December 7, 2023 24:00 UTC

For a limited-time get up to 50% off monthly and 30% off annual plans.