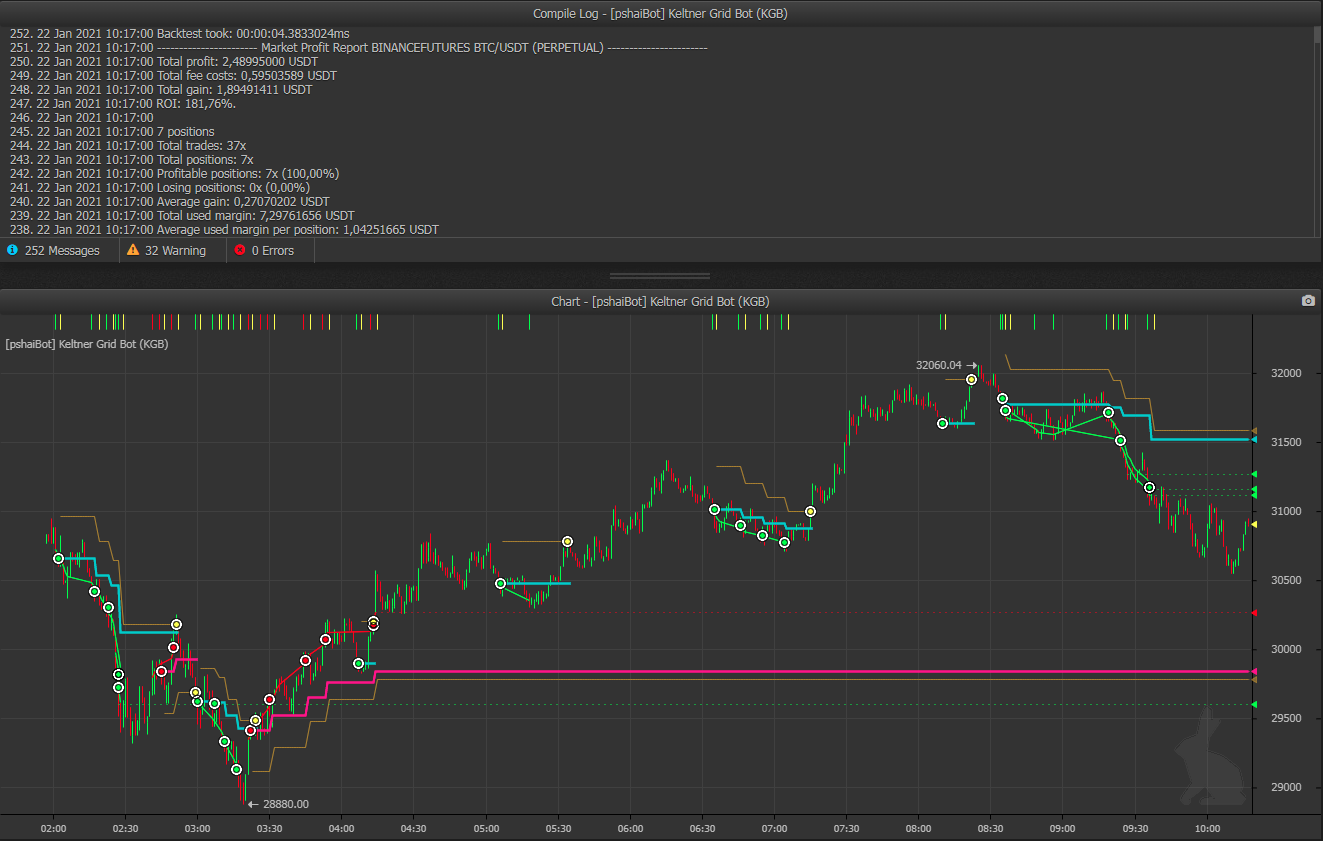 DISCLAIMER: This script is EXPERIMENTAL and might not be fully functional. Use at your own RISK!


Hey!

Happened to look back into this bot and.. Well. Ideas just started to fly around, OK!?

So anyway. This time the approach is different. And the bot can ONLY do hedging!
Currently, the bot will trigger ALL slots the price shoots through, so there will be blobs or multiple fills at times.
I am not yet sure if I will leave it as it is, or make some limits to only trigger the last slot which the price breached. Ideas are welcome!

New features include:
– Slot size multiplier; the further the price shoots, the bigger the order size can be
– Slots can reset and be re-filled after price moves back (above long slot or below short slot)
– Maximum size for grid, defined with "Slot Count"
– Maximum amount of fills (use this to control max. position size!)
– Dynamic TP based on the amount of fills, so there is a linear curve between the new min/max Take-Profit settings
– Exposed settings for the base MA and ATR, including price timeframe

~May the profits be with you~
~pshai
Earn Up to 2,000 $BMEX Tokens Promotion Type: contest Expires: July 31, 2023

Fire up your trade bots and earn up to 2,000 $BMEX, $BTC, free subscriptions, and more.