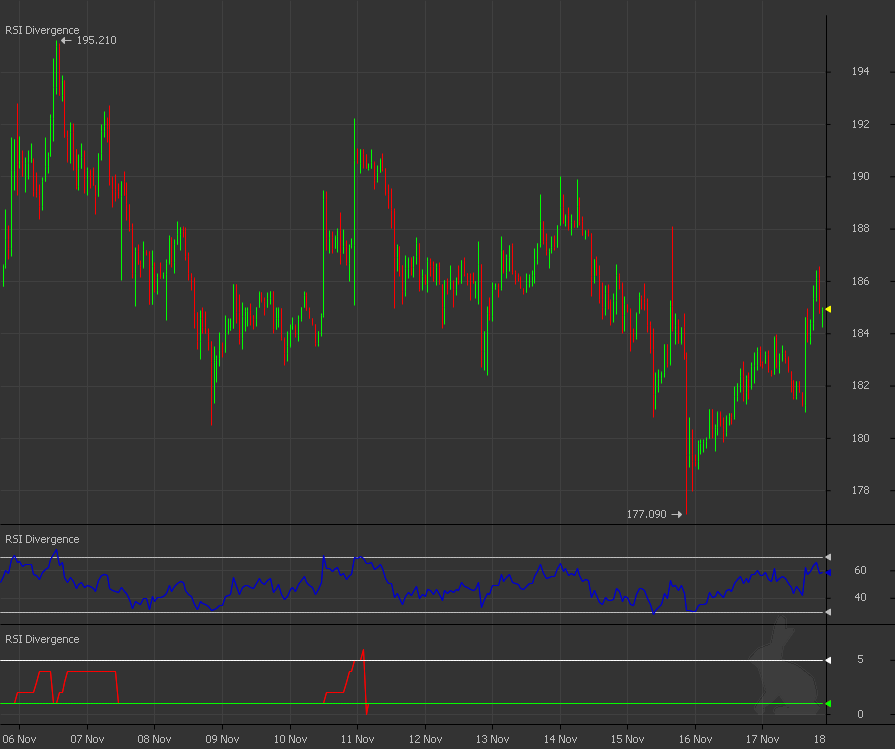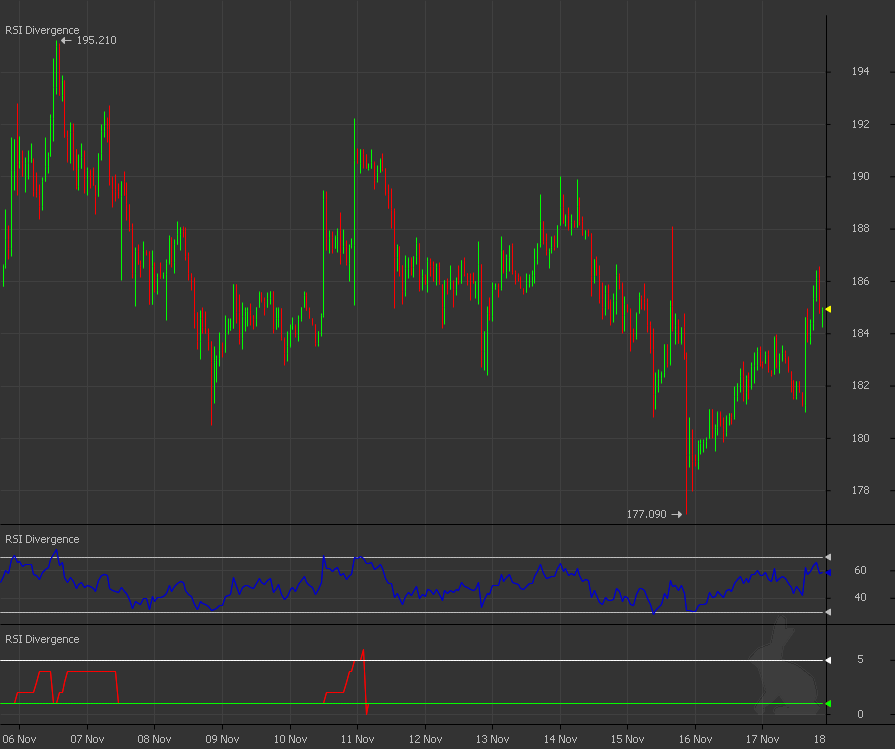 This anti-trend indicator is based mainly on human-like algorithm of reading RSI Divergence. The script works in 2 modes:

Mode 1:
Sends a a buy signal during an RSI Bullish Divergence (2nd consecutive bottom on the plot, with lower price but higher RSI). Of course it also sends a sell signal for Bearish Divergence. This mode is not very useful by itself because it tends to give many early signals that are either too early and sometimes may not even be confirmed, if the RSI keeps going lower for example and goes below the previous bottom's RSI.
This mode should only be used together with another trading logic/indicator.

Mode 2:
Sends a buy signal when an RSI Bullish Divergence has occurred on the graph AND the price started rising again. Heiken Ashi candle closing as green is used as a confirmation of the turn. Sell signal will be sent after an RSI Bearish Divergence with Heikin Ashe confirmation happens. This mode even with default parameters usually tends to look impressive and give good results, but in the wrong conditions it can have lots of false signals.

IMPORTANT: This is an countertrend script, it tries to catch tops and bottoms early (much, much earlier than trend-based indicators). It means you will be able to snipe some tops and bottoms with an surprising accuracy, however, if the signal is wrong and the price keeps falling, you will NOT get a stop-loss/buy back from this indicator, so make sure to use either a stop-loss or a trend-based indicator to get you out when things go south.
HaasOnline Black Friday Sale Promotion Type: Sale Expires: December 7, 2023 24:00 UTC

For a limited-time get up to 50% off monthly and 30% off annual plans.