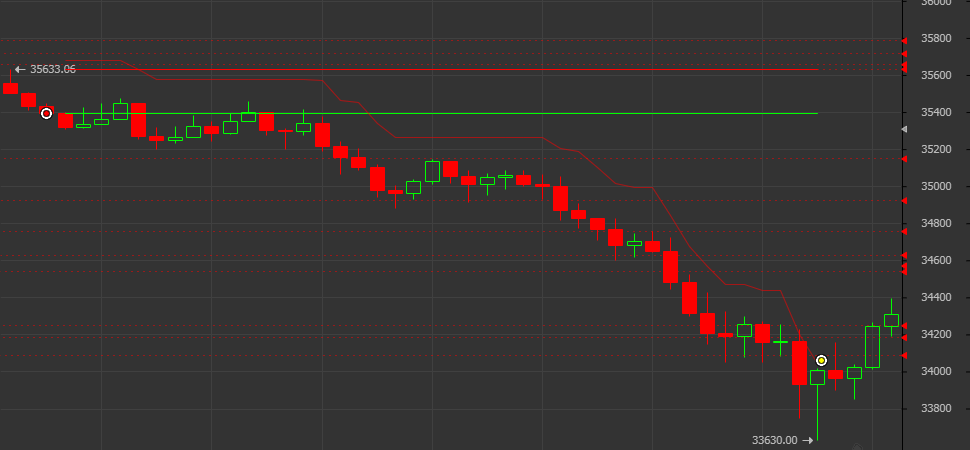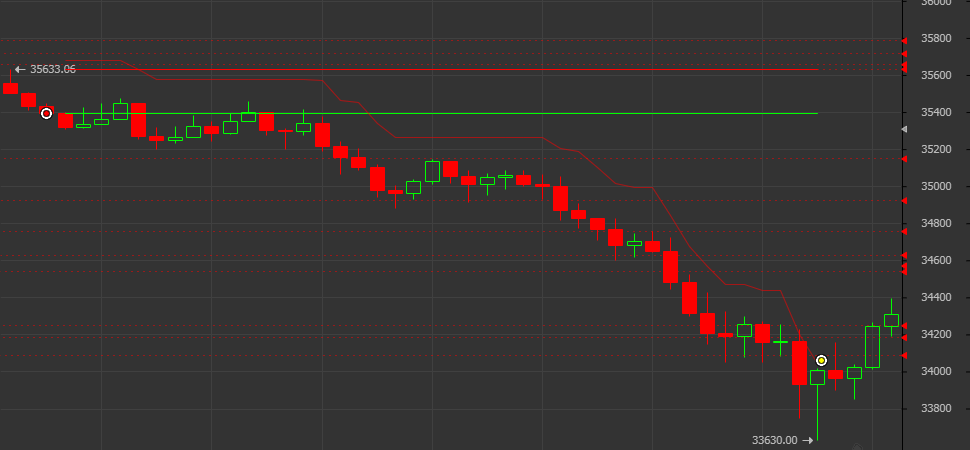 Hey peeps!

Here is the ProfitTrailer CC, but this time it's price change based!

Notes:
* Added line plots to see where it goes and when it triggers
* Removed "Stopped trailing because price change dropped below start value" -feature. Now it works like the built-in TrailingStopLoss command, so it can trigger on the losing side as well. If you want to only allow profitable/above minimum profit triggers, then add the logic yourself. I found this feature annoyingly limiting.

In the screenshot, The brighter red line is a stop-loss, green line is where trailing starts (0% in this case) and the darker red line is the trigger line.