3
286 Views
9 Comments
1 month ago
By HaasOnline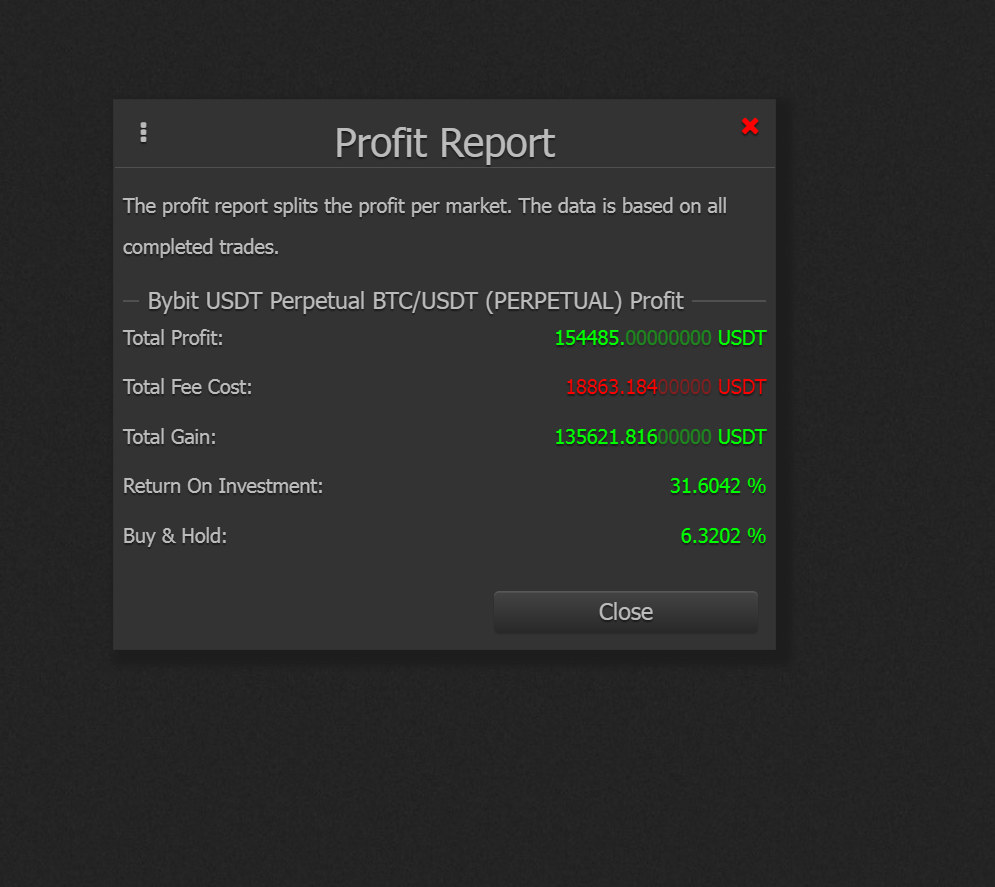 Clean version of BitcoinFib30

Works as is; with 6 % stop loss due to the addition of SAR as a condition 🙂

Enjoy!

PS: Williams R% lenght 12 but backtest shows 13 is slightly better. Main time frame of 6 HOURS highly encouraged. This strategy has beat BTC gains for over 8 weeks and still going. Not good for alt-coin sets! Only for BTC!